Hulugu: Destruction and Grandeur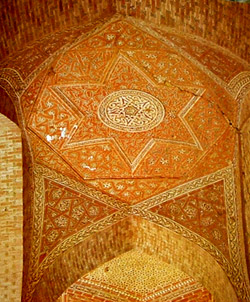 I received the following note in an email from our crypto-Spengler with no further explanation. I just added the picture from my archive:
The Mongol invasions, begun by the ferocious Genghis Khan in 1218, with blind destructiveness ruined the lands they conquered, striking a near-fatal blow from which Persia never fully recovered. But by the mid-century – tamed and instructed by Persian culture, by Islam and even Buddhism – Hulagu Khan (1217-65), grandson of Genghis, chief of the west, began to think of building.
Posted by Reza Negarestani at January 17, 2005 04:51 PM